About Us
Vividus is a creative visualization agency specializing in the lifelike representation of unbuilt Architecture. With an experienced team from around the globe, we take pride in our diverse backgrounds and skill sets, using those to bring a distinct style and character to our work.
Mission
Architecture is inherently experiential – so whether through an expression of light, texture, composition or just a flat out feeling, our goal is to inform, but also connect with you and your audience in some way, large or small.

From single family homes to master planned communities, low rise charm to soaring towers, intimate streetscapes to stadiums and more, we bring your project of any size to life – through memorable still renderings, engaging video and animations, as well as interactive and immersive 3D real time experiences.
Want to experience the future? Leave it to us.
Team
A strong diverse team of varied backgrounds, knowledge and skill sets, our Art director is also the only certified V-ray professional for 3DS max in Canada
Terry McWhirter
Principal

Terry McWhirter
Principal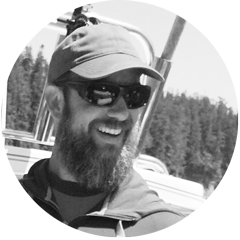 Geoff Hunt
Creative Director

Geoff Hunt
Creative Director
A multidisciplinary designer with a penchant for solving problems vs creating them, his varied skill set and interests have led to a breadth of work across multiple disciplines and continents.  With a foundation in engineering and a degree in Industrial Design, his career began designing products and interiors in New York and Japan, only to discover more so than designing the product itself, it was visualizing and telling the story of the design that really captivated his interest.
With that in mind he quickly shifted focus and in 2007 moved home to Vancouver and became Vividus' inaugural member, helping build the studio from the ground up and to this day continues to grow and learn alongside a skilled and diverse team.
He has also spearheaded and is Creative Director for Vividus' sister company Tiny Vikings - which specializes in Motion Graphics and Visual Effects for Commercials, TV and film.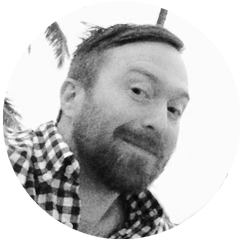 Jose Garcia
Art Director

Jose Garcia
Art Director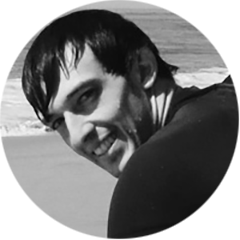 Ian Brink
Creative Lead

Ian Brink
Creative Lead
After a brief stint as illustrator and airbrush artist in the late 90's he decided to get a haircut and enroll in an honours degree in design focusing on visual communication and the artistic sciences.
Ian's graphic design work inevitably steered towards his passion for 3D illustration and the virtual which led to some further education and exploration into the emerging field of visualization. With a handful of awards and successful publications he found his way to our team at Vividus in 2008 and as Creative Lead brings his artistic approach to finding the most realistic and productive processes for bringing virtual visions to life.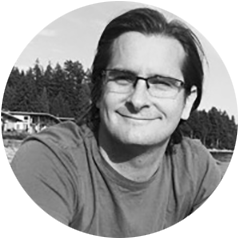 Marek Bula
3D Designer

Marek Bula
3D Designer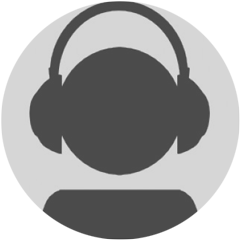 Washington Carige
3D Designer

Washington Carige
3D Designer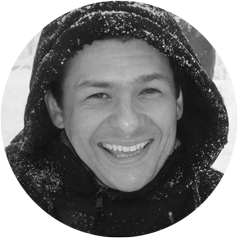 Mai Nagasawa
3D Modeler

Mai Nagasawa
3D Modeler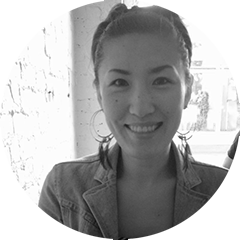 Rachel Turcotte
Office Administrator

Rachel Turcotte
Office Administrator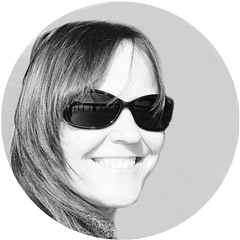 Junebug
Head Greeter

Junebug
Head Greeter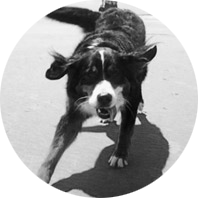 CAREERS
We're ALWAYS looking for talented 3D Modelers/Artists to join a growing team of creative digital artists and video storytellers. You are an experienced 3D artist with a strong background in 3D Studio Max, Vray and Photoshop, but you also display a keen ability to problem solve and learn quickly.
The ideal candidate can swiftly switch gears and manage multiple projects concurrently whether building a detailed 3D model, texturing, landscaping, lighting, rendering for stills or animation, or putting the finishing touches on a rendering in Photoshop.


---
CURRENT OPENINGS
Project Manager
Visual content plays an important role within all Vividus projects. We believe we can exceed client expectations by providing the highest quality. In order to ensure projects run smoothly, clients are being kept up to date and all digital assets are being delivered on time, we would like to add a Project Manager to our Vancouver team.
You will independently manage multiple projects and will mainly work on projects that are visually focused. Therefore you will work side by side with the Art Director and creative team, tracking CGI projects, reporting progress, steering on deliveries and keeping an overview of the asset creation process as part of your daily activities.
Ideal Candidate:
- Detail oriented - efficient & exceptionally organized
- Calm under pressure
- Able to work independently
- Able to communicate clearly (both oral and written)
- Able to think outside of the box
- Have exceptional interpersonal and communication skills
- Be able to take initiative and be proactive
- Be adaptable and positive
- Time-management skills working under pressure with multiple projects and timelines
- A creative streak with the ability to architect solutions
Desired Skills & Experience:
- 1 + years experience in a Project Management or similar administrative role is mandatory
- Proficient in Microsoft Office (word, excel, outlook)
- Basic graphic design knowledge and experience in adobe creative suite a huge plus
- Knowledge in accounting and general bookkeeping an asset
- Previous experience in the industry is an asset but not mandatory
- Knowledge of Asana also an asset but not mandatory
Please send resume to info@vividus.ca
No phone calls please.
---
Intermediate/Senior 3D Artist
What you will do:

• Lighting and post production. Taking our renderings to the highest level, bringing the view/environment together in order to make our clients say "wow!"
• Texturing and shading. Creating realistic materials that enhance the architecture.
• Image composition. Finding the ideal angles to make the image stand out.
• Modeling. We strive to build as much of our scenes in 3D as possible.
• Self and time management. You are able to understand the scope of the project, client's expectations and the amount of time that you have to accomplish your work in order to be as effective and as happy as possible
• Enjoy an array of snacks, amazing coffee and a rooftop patio overlooking the city.
What we require:
• 5+ years of work experience delivering architectural visualizations with 3D Studio Max
• Highly skilled in the areas of rendering, matte painting and post production
• Excellent modeling skills that go beyond boxes and spheres
• Must speak English on a conversational/advanced level
• Team player attitude
• Experience working with architectural models (Sketchup or Revit or Autocad)
• Knowledge of V-ray
• Eligibility to work in Canada
• Must like dogs or at least be comfortable with one around
Please send resume and PDF or link to your portfolio to info@vividus.ca

No phone calls please.
Clients